Philosophy Career Event
Fri, 21 February, 2020
9:00pm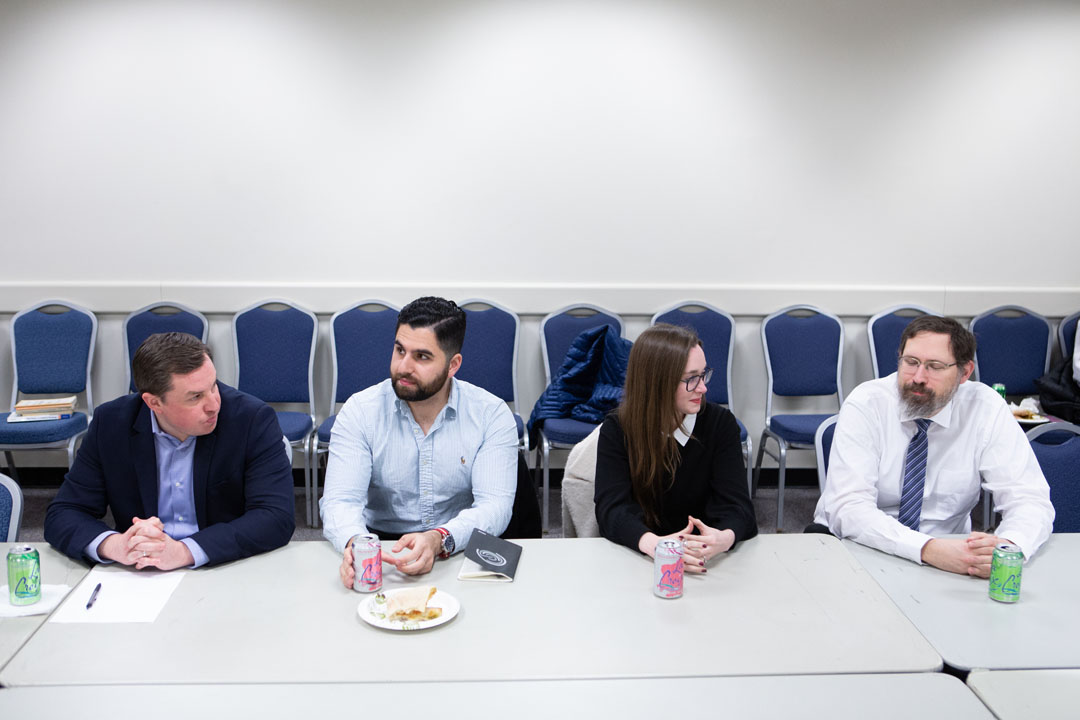 The Department of Philosophy held a career workshop geared towards non-academic jobs for Philosophy majors, minors and graduate students. The students had a chance to hear from some of our Philosophy Department alumni and learned about how they've incorporated philosophy into their careers and how their philosophical skills have helped them stand out and set them up for success. There was also a Q&A at the end so that students could ask the alumni speakers any questions they may have had.
---
Alumni Speaker Panel
Chelsea Murtha
Chelsea Murtha is the Director of Trade, Sustainability, and Global Affairs at the government affairs and consulting firm Sorini, Samet & Associates.  She primarily offers advice to and undertakes advocacy efforts on behalf of apparel and footwear brands and manufacturers on international trade, labor rights, human rights, and environmental sustainability issues. Chelsea graduated from GWU in 2014 with a BA in both Philosophy and Political Science and was the winner of the Philosophy Department's Gauss Prize. She also holds an MSc in Philosophy and Public Policy with Distinction from the London School of Economics and Political Science.
Rostam Assadi
Rostam graduated with his MA in June 2019. During his studies, Rostam served as a teaching assistant for philosophy coursework, and worked as a strategy consultant at Toffler Associates. Rostam currently works at Deloitte Consulting, where he does strategic planning for international organizations and government clientele.
Niels von Deuten
Niels works for the U.S. Department of State in the Office of the Legal Adviser, where he covers legal issues relating to African and Near Eastern Affairs.
Brian Wleck
Brian is a Senior Consultant with Deloitte Consulting's Government and Public Services practice. He advises public organizations in the areas of strategy, operations, marketing, data, and change management. Prior to joining Deloitte, he earned his MA in Public Policy, Philosophy, and Social Policy (PSP). Brian also previously served as an infantry officer in the U.S. Marine Corps and as a diplomatic advisor and military attaché for the U.S. Department of State.